It Really Is . . .
ALL
ABOUT
YOU!
This Website Is Being Completely Rebuilt
Please overlook any temporary . . . "strangeness." Thank you!

Join Us
for Our Event of the Month!
ACCELERATED SUCCESS - THE BUSINESS OF ACTING!
A Fascinating 2+ Hour Event for Serious Actors
12:00 Noon Sunday, April 17, 2016
The Jeremiah Comey Studios, 12215 Ventura Blvd., #111, Studio City, CA 91604

- Located in the Times Square Plaza, the Home of Peet's Coffee and Chin Chin, about 1 1/2 Blocks West of Laurel Canyon Blvd.




At Least Three Producers Will Be Joining Us For This Event



including
Scott duPont & Judi Karman
More Information Soon . . . Please Check Back!
MORE COMING SOON!


Additional Producers Will Be Joining Us For This Event



There are additional producers in attendance at virtually every event. Bring extra photos and resumes.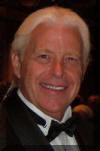 About your host: Rock Riddle, your Master of Ceremonies at the seminar events, has over a third of a century and well over 140,000 hours' professional experience in the film and television industry. His background includes: President of APS Entertainment, of course, as well as: SAG Franchised Talent Agent and Agency Co-Owner, Personal Manager, Producer, Casting Director, Stunt Person, Talk Show Host, Film and Television Actor, and Amazon.com Best-Selling, Award-Winning Author ("How to Become a Magnet to Hollywood Success") - not to mention his "legend" status as the original "Mr. Wonderful" of professional wrestling and a 2-time Hall of Famer.
His greatest talents include (1) his mastery in the marketing of entertainment industry
professionals and (2) his amazing ability to motivate, inspire, and teach actors how to achieve and go beyond their dreams.
On April 21, 2007, Rock was presented with the prestigious Reel Honoree Award, an award which is presented once a year to an individual who has made a difference in the entertainment industry. Past recipients of this award include Sylvester Stallone, Charles Bronson, David Carradine, Robert Conrad, Kirk Douglas, Cesar Romero, Mickey Rooney and others. Rock has dedicated the majority of his life to helping people achieve and live their dreams in the entertainment industry, and he is very proud of this honor.
ROCK RIDDLE (confirmed) A former successful SAG-franchised talent agent and agency co-owner, Rock is an expert on marketing, networking, advertising, and promotion within the film and television industry. He also understands the industry from the point of view of an actor who has worked with major stars (8 feature films, 30+ TV shows) and a producer (17 30-minute cable TV shows completed with a 60-minute sit-com pilot and feature planned for early next year).

He was casting director on the award-winning feature film "Starry Night", which Universal released on home video and DVD and just completed his second feature film as associate producer.
Rock has been President of APS Productions, Associated Producers Services, and Actors' Promotional Services Ltd. since the late 1970s.
APS and Hollywood Success President, Rock Riddle are moving forward on the feature film "When Wrestling Was Real." A total of eleven days of shooting is complete for the opening and closing scenes. The story is loosely based on Rock's personal experiences in the late 1970's and early 1980's. You can get a feel for the film by reading his weekly newspaper columns, entitled "Over

the Top Rope." They are available on the Hollywood Success website. Just look for the "Wrestling Revue" link.
Rock's TOPICS will include:

►

How The Industry Really Operates & Why It Has To Be So Secretive


►

The Agent's Job: Reality vs. Theory (It's not what you think!)


►

What Every Financially Successful Professional Actor Has In Common


►

Why Some Actors Work and Most Don't (It's not about talent!)


►

It's Not Who You Know -- It's Two Steps Beyond..

.

Another "Rock Riddle" story here:
"Rock Riddle: Proving People Wrong"
Inspirational conversation with the first "Rock" to go from the ring to to the movies
by Dave Hillhouse, SLAM! Magazine


Additional Producers Will Be Joining Us For This Event



There are additional producers in attendance at virtually every event. Bring extra photos and resumes.
"The Art & Science of Networking in the Entertainment Industry"
Professionals in the entertainment industry must network in order to become successful. They must network in order to remain successful This is an absolutely amazing seminar event taught by active entertainment industry professionals. If you live in the greater Los Angeles area, you run into people who can hire you every day. Learn how to recognize them, what to say to them, and how to follow-up so they will want to hire you. Learn what professional networking events are open to you -- networking events where you can meet producers (the people who hire and fire everybody) -- and there are multiple networking events going on every day. Learn how to research these people, how and where to meet them in a professional businesslike atmosphere, how to design and utilize a "tickle" file to stay in touch with them, and much more. And, if you really want to make the most of this opportunity, here are a few suggestions:
Bring photos and resumes for the producers. Approximately 50 actors have been hired as a result of meeting producers at these events.

Bring a tape recorder if you're not great at taking notes. There will be a great deal of insight and "inside" information shared with you on Sunday.

Make a list of the producers and directors with whom you'd like to work. You'll learn how to contact and approach them at this special seminar event.

Dress professionally, as though you'll be meeting people who can hire you -- because you will.

Share this information with your actor friends. Invite them to attend. One thing you will be taught is the necessity of having a support system in achieving major success quickly -- the greatest amount of success in the least amount of time (and how to totally enjoy the journey).

Please be on time. The doors open at 11:45 PM, and we begin promptly at 12:00 Noon. It's better to be late than not to attend at all. However, it's much better to be at least 5 to 10 minutes early. The producers will be impressed by your professionalism.

Sign in when you arrive, make a name badge for yourself, take a seat, and get ready for an amazing career-boosting 2-hour seminar event!

Be sure to register for the drawing. We often give away wonderful and valuable prizes at the seminar events.
You'll be amazed at the amount of usable knowledge you gain at this event.
This SPECIAL event is limited to 30 people
Please reserve NOW to guarantee your seat!